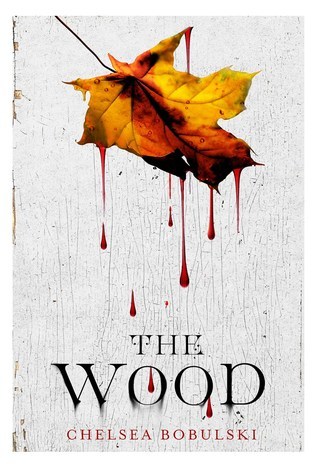 The Wood by Chelsea Bobulski
Hardcover, 320 pages
Publication: August 1st, 2017 by Feiwel and Friends
After her father goes missing in the woods that they protect, Winter tries to seek the truth in what happened, why the wood is changing, and what it all has to do with the arrival of a mysterious stranger in this thrilling YA debut.

When Winter's dad goes missing during his nightly patrol of the wood, it falls to her to patrol the time portals and protect the travelers who slip through them. Winter can't help but think there's more to her dad's disappearance than she's being told.

She soon finds a young man traveling in the wood named Henry who knows more than he should. He believes if they can work together to find his missing parents, they could discover the truth about Winter's dad.

The wood is poisoned, changing into something sinister—torturing travelers lost it. Winter must put her trust in Henry in order to find the truth and those they've lost.

Bobulski's eerie debut is filled with friendship, family, and the responsibilities we choose and those we do not.
There seems to be a fascination with haunted woods as of late, with stories and films often borrowing heavily from the Aokigahara forest stories, and after reading the blurb for The Wood, I expected this one to be another. I was happy to discover, however, that The Wood has a mystique all its own.
Winter was a great protagonist. Self-sufficient, funny, and a bit sad. You could feel her grief, but I appreciated how the author handled that aspect without weighing down the story. Henry added a comedic edge to the story which I enjoyed, and I think it helped bring Winter to life a bit more.
I also enjoyed the way the fantasy was balanced with reality. The author blends all of the elements of the story (modern day teenage life, time travel, immortals, a slight romance) together in a way that seemed effortless, and it just worked. I was pleasantly surprised by The Wood!