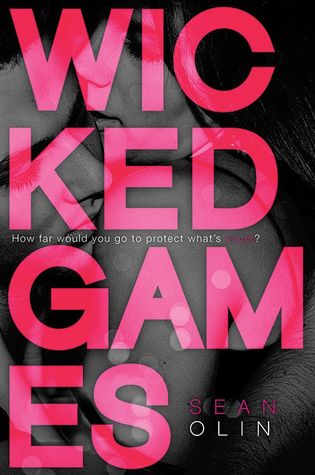 Title
: Wicked Games
Author
: Sean Olins
Publication Date
: June 10, 2014
Publisher
: Katherine Tegen Books
Genre
: Contemporary/Suspense/YA
Wicked Games is the first book in a sexy thriller series where passion, lies, and revenge collide-perfect for fans of Simone Elkeles and Sara Shepard.

To all the locals in the small beach town of Dream Point, Carter and Lilah seem like the perfect It Couple-but their relationship is about to brutally unravel before everyone's eyes.

Carter has always been a good guy, and while Lilah has a troubled past, she's been a loyal girlfriend for the last four years. When smart, sexy Jules enters the picture at a senior-year bash, Carter succumbs to temptation. And when Lilah catches wind of his betrayal, she decides that Jules needs to pay.

By the end of the summer, the line between right and wrong will be blurred beyond recognition. Blood will be shed. Nothing in Dream Point will ever be the same.

This juicy summer read will keep readers turning pages until the shocking, nail-biting finale.
Can you say crazy fatal attraction? Wow, this book was intense. If you have seen the movie Fatal Attraction you know what I am talking about. If you haven't, its about this lady who has an affair with a married man. When he decides to call it off, she goes all psycho on him. That is exactly what Wicked Games reminds me of. The whole time I was reading it I was like "wow, this chick is crazy!"
Carter and Lilah are the perfect couple. They started dating their freshman year and have been together since. Now they are seniors and their lives are about to take a turn, a turn for the worst. After a beach party, Carter ends up cheating on Lilah, something very uncharacteristic of him. But things happen, right? Well, Lilah finds out and instead of taking it out on Carter, she goes all psycho on poor Jules.
I didn't think I was going to enjoy reading Wicked Games as much as I did. Even though some things were predicable, I couldn't put it down. So if you are looking for a good, fast paced read, I suggest you pick up Wicked Games!